IGCA News June 2022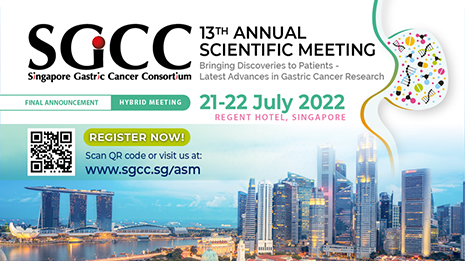 13th SGCC Annual Scientific Meeting (Hybrid) in Singapore in 2022

The Singapore Gastric Cancer Consortium's 13th Annual Scientific Meeting will be held in-person at the Regent Hotel, Singapore with livestreaming via Zoom from July 21st (Thurs.)- July 22nd (Fri.) 2022.
The meeting is a hybrid meeting and is free for virtual participants except Industrial Delegates. Please register by June 30th, 2022.

For more information, please visit its official website at https://sgcc.sg/asm/.

If you have any question, please contact SGCC Secretariat Office at enquiries_sgcc@nus.edu.sg.